The People's Committee of Ho Chi Minh City has submitted a proposal to build the Can Gio international transshipment port, estimated operating capacity of 16-18 million TEUs, which can accommodate large ships up to 24,000 TEU, investment capital is about 6 billion USD.
Experts and logistics businesses commented that when this transshipment port is completed , it will create a big boost, removing many backlog bottlenecks of existing ports.
Global container shipping volume by sea increased from 36 million TEUs in 1980 to 237 million TEUs in 2000, reaching approximately 816 million TEUs in 2020 and expected to reach 945 million TEUs in 2024. Among them, transshipment containers account for 28% to 30% of the total global container shipping volume, or about 265 - 284 million TEUs by 2024.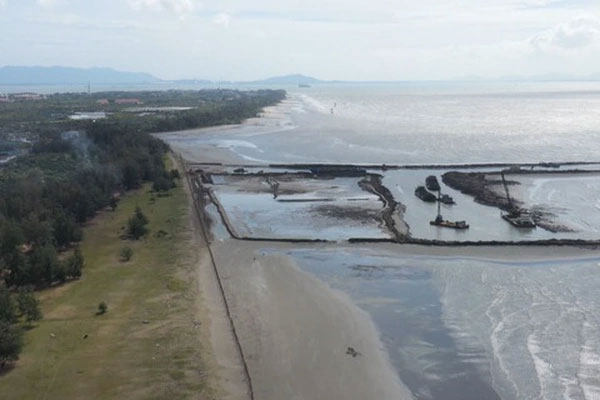 Vietnam located on the arterial sea route of the world Asia - Europe, Europe - America, more than 45% of the world's transshipment output passes through this area, Vietnam has many opportunities to gain benefits from transshipment goods, but major ports in the SEA region has not focused on this sector.
Over the past 15 years, Vietnam has developed a large-scale seaport system, including ports worthy of the role of international seaports such as Cai Mep - Thi Vai.
From the report of VIMC (Vietnam Maritime Corporation) assessed: "However, up to this point, international transshipment activities at the two ports are almost non-existent. Cai Mep - Thi Vai port only operated small part of goods from Cambodia, connecting via inland waterway transport, the volume about 5-6% of container cargo through the port, this capacity can hardly be considered as international transshipment hub. The main reason is that international container transshipment is almost depends on the shipping line".
Therefore, the companionship of major shipping lines in international transshipment activities can be seen as paving the way to form transshipment centers in the region, including for Cai Mep regional ports (Ba Ria - Vung Tau), creating an environment to attract global transport, logistics, trade and financial companies to set up their business headquarters in the region. The object is suitable with the development of Ho Chi Minh City into an international financial center.
Can Gio has the advantages of 7km long shoreline, calculated capacity up to 16-18 million TEUs, the port will be able to receive many mother ships at the same time, meeting the requirements of a transshipment port, solving the current congestion in some ports due to the limitation of receiving capacity, creating impetus for logistics activities in Vietnam and the region to develop profoundly in accordance with the capacity and potential of the new port.
Sharing the same view with VIMC report, Mr. Huynh Van Cuong - Deputy chairman of Saigon Port Joint Stock Company also said that the proposal of MSC - The largest shipping line in the world about the development of an international transshipment port in which will attract goods from countries in the region such as Singapore, Malaysia through Vietnam port. The investment will be an opportunity to promote international transshipment activities of the country in general and Cai Mep area in particular.
Due to the nature of shipping activities, the establishment of an international transshipment port largely depends on shipping lines, so "developing a container transshipment terminal in Can Gio does not affect the forecast and investment plan of seaport in the master plan," said Mr. Cuong.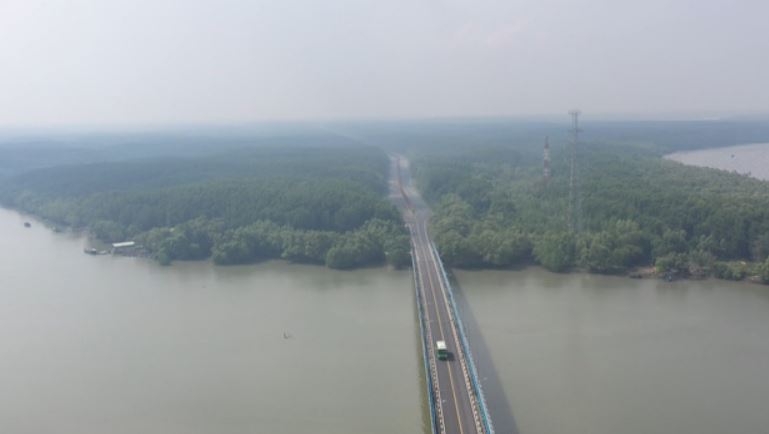 Mr. Pham Van Tai – Associate professor of College of Foreign economic relation commenting on the the impact of having an additional international transshipment port on the operation of existing southern ports: "Currently, the southern key economic region have the port clusters such as: Ho Chi Minh City, Ba Ria - Vung Tau and Long An international port.
However, import and export goods are facing difficulties in customs clearance for many reasons, but they are clearly clogged and have not solved the problem of increased logistics costs, especially fuel prices. This affects the economic growth of the region and the country as a whole. The government's policy to build a super seaport in Can Gio is a breakthrough to finally solve all logistics deadlocks with one solution".
"Can Gio super port will bring along a series of newly built transport infrastructure connecting not only Ho Chi Minh City but also a series of Mekong Delta and Southeast provinces", Mr. Tai added.
A world-class international container transshipment center such as Singapore and Malaysia in Vietnam is an advantage for the Vietnamese economy as well as the region with more options for new transit points.
Source: https://cafef.vn/sieu-cang-bien-trung-chuyen-quoc-te-can-gio-cu-hich-cho-logistics-2022071221025149.chn