Setting the goal of developing the supply chain in Vietnam, Boeing wants to support domestic businesses to become its suppliers.
Boeing representatives recently shared this announcement on the sidelines of the Vietnam Aerospace Industry Forum event. Michael Nguyen, General Director of Boeing Vietnam, said that in the next 30 years, according to experts' estimations, Southeast Asia's demands for aircraft will reach 4,000 units, of which Vietnam takes large proportion. Boeing wants to become a strategic supplier to Vietnam.
In addition, Boeing desires to find manufacturers, suppliers as well as cooperate with Vietnamese universities. According to Mr. Michael Nguyen, currently Boeing has 7 suppliers located in Vietnam, but only one company established in Vietnam. In the long term, Boeing will able to work directly with Vietnamese suppliers.
Mr. Craug Abler, Senior Director of Supply Chain Asia at Boeing, said that he had introduced to Vietnamese partners about the criteria, product quality, and delivery time to be able to become a supplier for Boeing. The American company will also visit potential factories and form a supplier development team in Vietnam.
According to Mr. Nguyen, Boeing wants to follow the direction of Samsung and Intel to extend operations in Vietnam.
Samsung is placing the largest production plants in Vietnam and considers the country as its second home after Korea. Intel Products Vietnam (IPV) is the largest assembly and inspection factory in the Intel network. With more than 2,800 employees and total investment of $1.5 billion, ranked as the largest American high-tech company in Vietnam.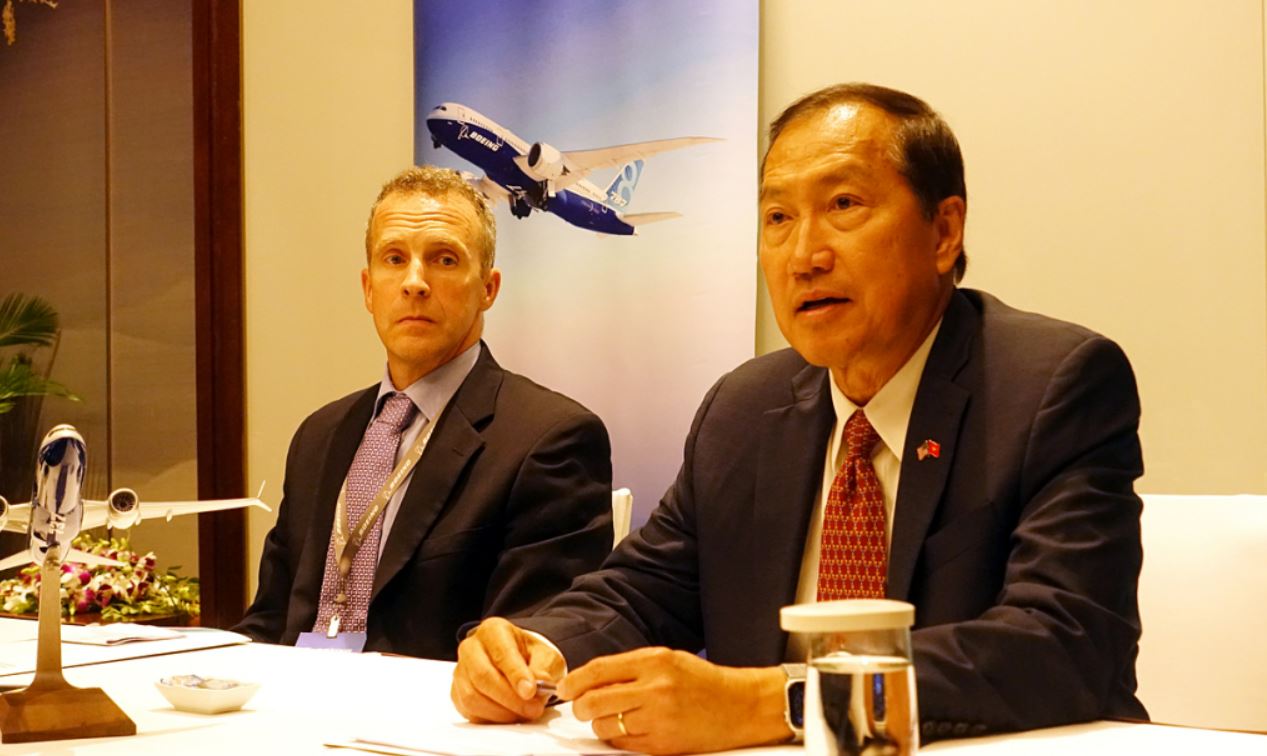 Since 1995, Boeing has made many contributions to the domestic aviation industry such as providing technical assistance to Vietnam in defense and commercial aviation services, assisting Vietnam Airlines in achieving licensed to fly non-stop from Ho Chi Minh City to San Francisco (USA).
The contracts with Vietnamese airlines, especially aircraft order with Vietjet, which are considered as promotion in the development of the global supply chain in Vietnam. Recently, Boeing and Vietjet reached an agreement on restructuring, continuing to execute the contract to order 200 Boeing 737 aircrafts. The agreement also affirms Boeing's commitment to support Vietjet in terms of services and training, technical services, technology transfer, research and investment,... Ensuring the highest operational efficiency, technical reliability and optimized costs for passengers.
Mr. Do Nhat Hoang, Director of Foreign Investment Department (Ministry of Planning and Investment), suggested Boeing and US businesses continue to strengthen investment cooperation and technology transfer to Vietnam in the fields of infrastructure, production and technical services in the aviation industry such as component production, aircraft maintenance, satellite manufacturing industry, telecommunications wave technology...
At the same time, he also wants Boeing to research and develop a training center for pilots, experts and engineers in the field of aerospace, as well as to establish an aircraft manufacturing base in Vietnam.
Source: https://vnexpress.net/boeing-muon-phat-trien-chuoi-cung-ung-tai-viet-nam-4503857.html