Upon the Covid-19 epidemic complicated situation in both domestic and worldwide, Vietnam airlines have supported disease prevention with transporting doctors healthcare employees, medical equipment and even vaccines
1. Airlines support disease control domestically
Since the Covid-19 outbreak, international airlines have reduced the number of flights carrying passengers significantly to serve the purpose of controlling epidemic. Also, airlines strictly followed Government's instruction on reducing flights to prevent the rapid spread of viruses and mutations.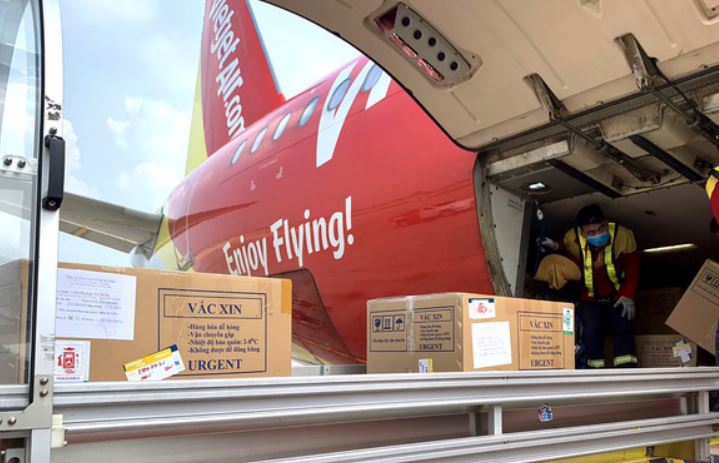 In order to provide maximum support for Covid 19 prevention and medical staffs on the front lines against the epidemic, airlines have established many transportation methods to support the medical staff, millions of tons of goods, medical equipment, and vaccines to provinces and cities in Vietnam
According to information from a senior employee from a domestic airline, the airline has transported more than 3,000 doctors and healthcare staffs, 6 million doses of vaccines, ambulances to hospitals across the country since the fourth outbreak
2. Aviation situation internationally
With the same situation as Vietnam airlines, the world's aviation industry is also devoting resources to disease control
In Europe, airlines have supported UNICEF to transport vaccines, drugs and medical equipment to other countries around the world to fight the epidemic, Brussel Airlines (Belgium Airlines) transported vaccines and medical equipment to 16 countries in the sub-Saharan region
Qatar Airways and Cathay Pacific have also supported UNICEF to transport medical supplies and millions of vaccine doses to more than 20 countries.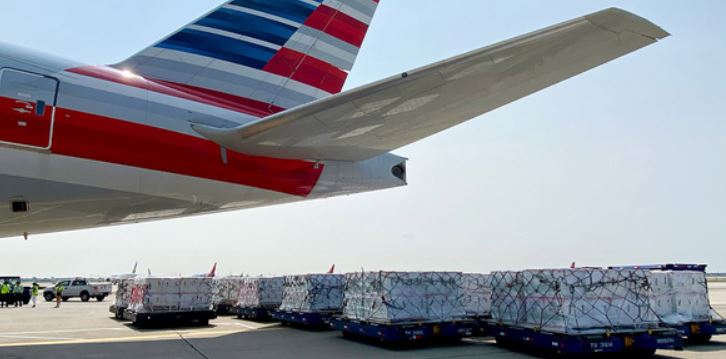 In the US, some well-known airlines also actively support epidemic prevention, such as Delta Airlines, which helps transporting medical staffs to severely affected regions
American Airlines has spent resources transporting more than 9400 shipments of vaccines, pharmaceutical products, agricultural and fragile goods since the outbreak of the Covid-19 epidemic in the US.
At the moment, medical staff, vaccines and medical equipment are the top priority for transportation of airlines. Approximately, the aviation industry required to operate over 15,000 flights to transport vaccines to all countries in the world.
Also according to the general director of IATA (International Air Transport Association) Mr. Alexandre de Juniac said: "Safe transport for Covid-19 vaccines is the task of the century for the world aviation industry."