In the aviation logistics chain, air cargo services are partly provided by an air cargo terminal for export/ import. Every shipment will be handled inside an air cargo terminal by ground handling agents.
1. Where are the air cargo terminals?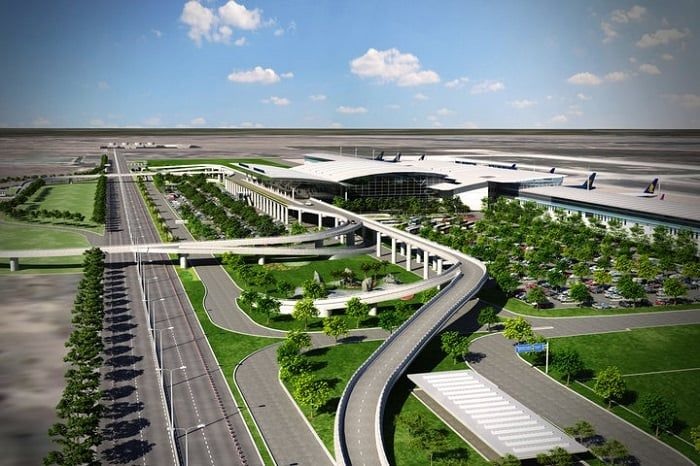 Air cargo services are provided by ground handling agents, who are authorized by airlines. Therefore, air cargo terminals often locate at the RAMP side of the airport. Typically, in Noibai International, all three cargo terminals are at airport zones to take advantage of services.
2. How many companies provide air cargo services at Noibai International Airport?
At Noibai - one of the two biggest international airports in Vietnam, there are 03 qualified ground handlers who are authorized to run air cargo terminals.
2.1. ALS Cargo Terminal JSC, (ALSC)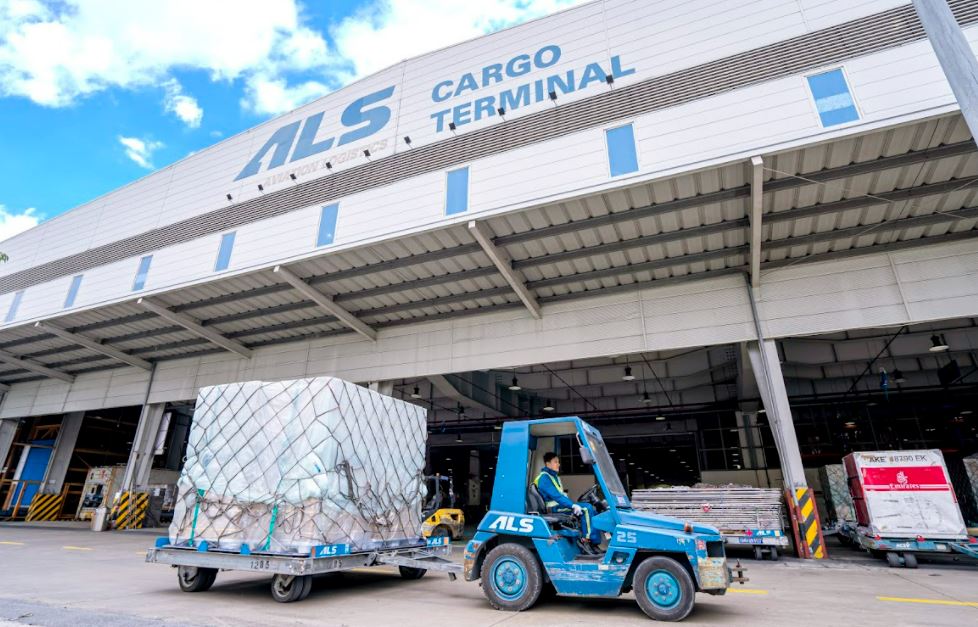 ALSC stands for ALS cargo. ALS owns the most modern and proper cargo terminal at Noi Bai International Airport, adjacent to the airplane ramp. ALS cargo terminal has a surface area of 15,000m2, four floors, of which the 1st and the 2nd floor are explicitly planned for import and export cargo, with a handling capacity of 250,000 tonnes. Currently, the ALS cargo terminal is handling the most cargo at the Noibai airport with international standards.
2.2. Noibai Cargo Terminal Service JSC (NCTS)
Noi Bai Cargo Terminal Services JSC was established in 2005 as a subsidiary of Vietnam Aviation Corporation. NCTS is a provider of cargo handling services based in Noi Bai International Airport. Since its establishment, NCTS has gradually affirmed its recognition and prestige in the air cargo industry with service quality and value-added services.
2.3. Air Cargo Services Co., LTD (ACSV)
Founded in 2009, Air Cargo Services Co., LTD (ACSV), a subsidiary of Northern Airports Corporation, specialized in providing services related to air cargo transportation arriving and departing from Ha Noi. The annual company throughput improved from 7,600 tons in 2009 to 37,700 tons at the end of 2012.
3. About ALS cargo terminal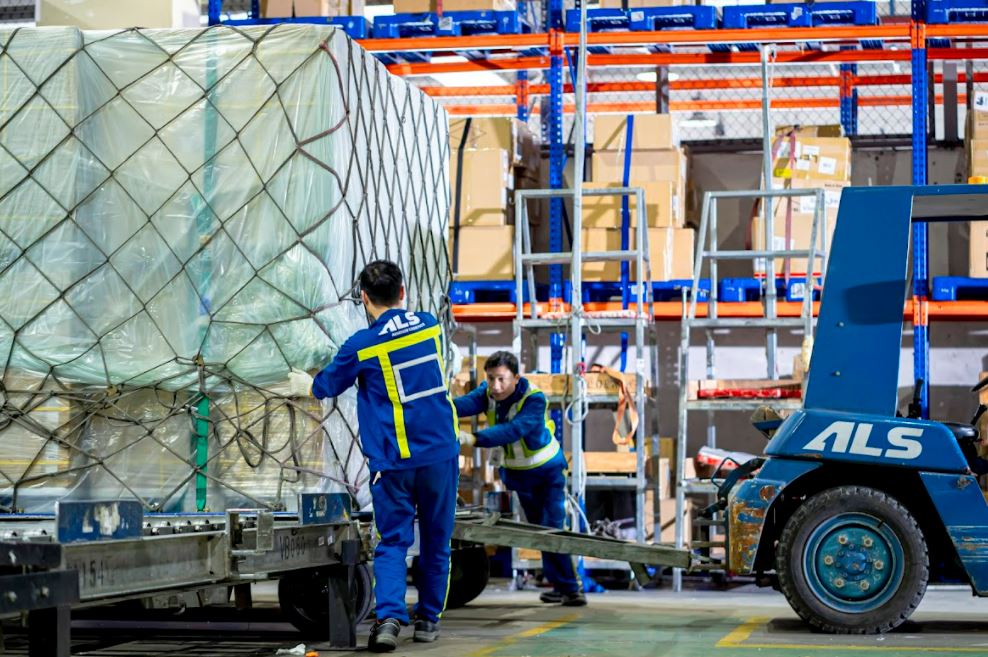 3.1. Facilities & certificates
ALS cargo terminal is equipped with modern machinery, automation technology, which ensures optimized cargo handling. Additionally, another prominent advantage of ALS is the high-quality and professional staff trained at the request of the authorities and by the standards of the international aviation organizations, which are:
Valued Member of the IATA Ground Handling Partnership
IATA Safety Audit for Ground Operations Program
ISO 9001:2015 Certification
EU-RA3 Certification
TAPA Asia Pacific Membership
3.2. Capacity
ALS Cargo Terminal 1 (2015-2021) was built on a 15,000m2 area. The functional area is up to 30.000m2, and the capacity is up to 250,000 tons per year.
ALS Cargo Terminal 2 (2021-2025) is now under construction with 70,000m2 and 700,000 tons of cargo per year capacity. Cargo Terminal 2 will follow Terminal 1 footsteps in providing international standards aviation logistics services while extending the scope of service, meeting the increasing cargo transportation demands.
3.3. Customers
From 2015 up to now, ALS cargo terminal (ALSC) has always affirmed its role and position as the most advanced and modern cargo terminal with solid growth and output through the years.
ALS Cargo Terminal is serving 12 airlines, includes:

To experience ALS's air cargo services or get some advice from experts, don't hesitate to call us: 1900 - 3133. It's our pleasure to serve you.