Aviation with a different way of transporting goods than by road, rail or sea, specifically in terms of loading goods on the means of transport, which is by ULDs (Unit Load Devices). In other modes, this difference is also combined with the fast and accurate movement of goods, which has formed different operating models, including AFS – a typical model of aviation transportation.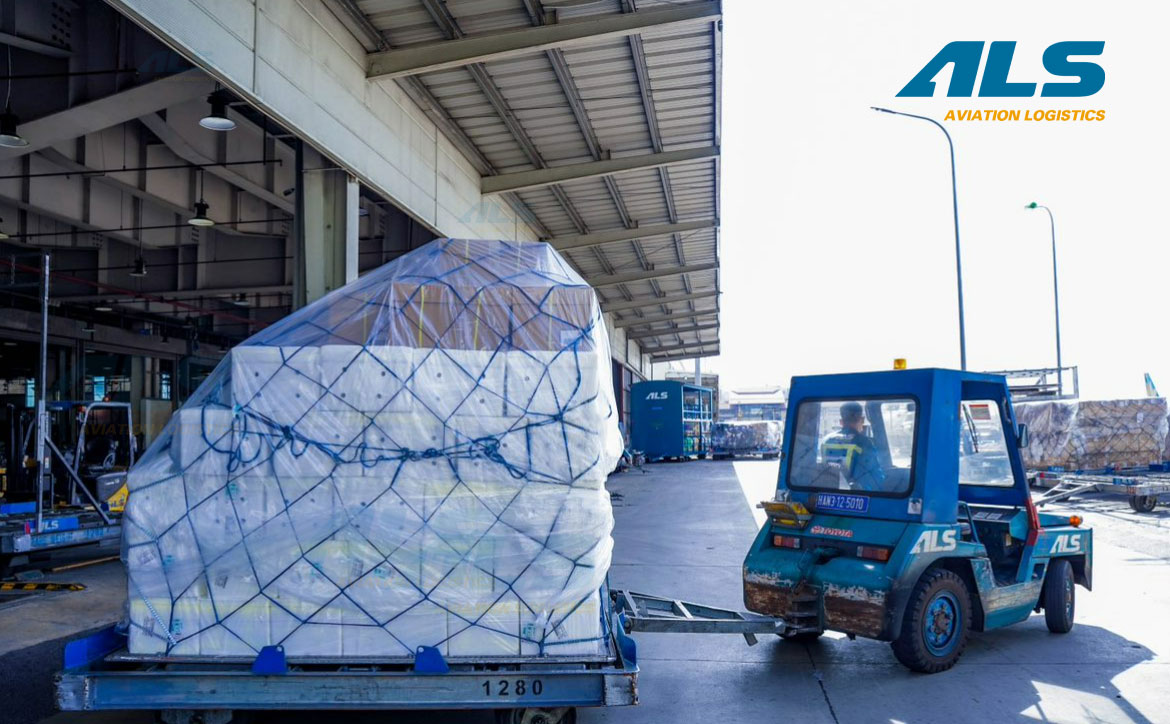 So what exactly is the AFS warehouse? The functions of AFS warehouse and which logistics company provides AFS warehouse in Vietnam market? We will unravel all of those questions in the following article.
What is AFS Warehouse?
AFS warehouse or Air freight station is a form of temporary storage for import/export goods along with packing and handling ULD for distribution, temporary admission, re-export or temporary storage for forward transit and outright export. This type of warehouse is established outside of the airport's area and handles some of airport's procedures for import/export goods.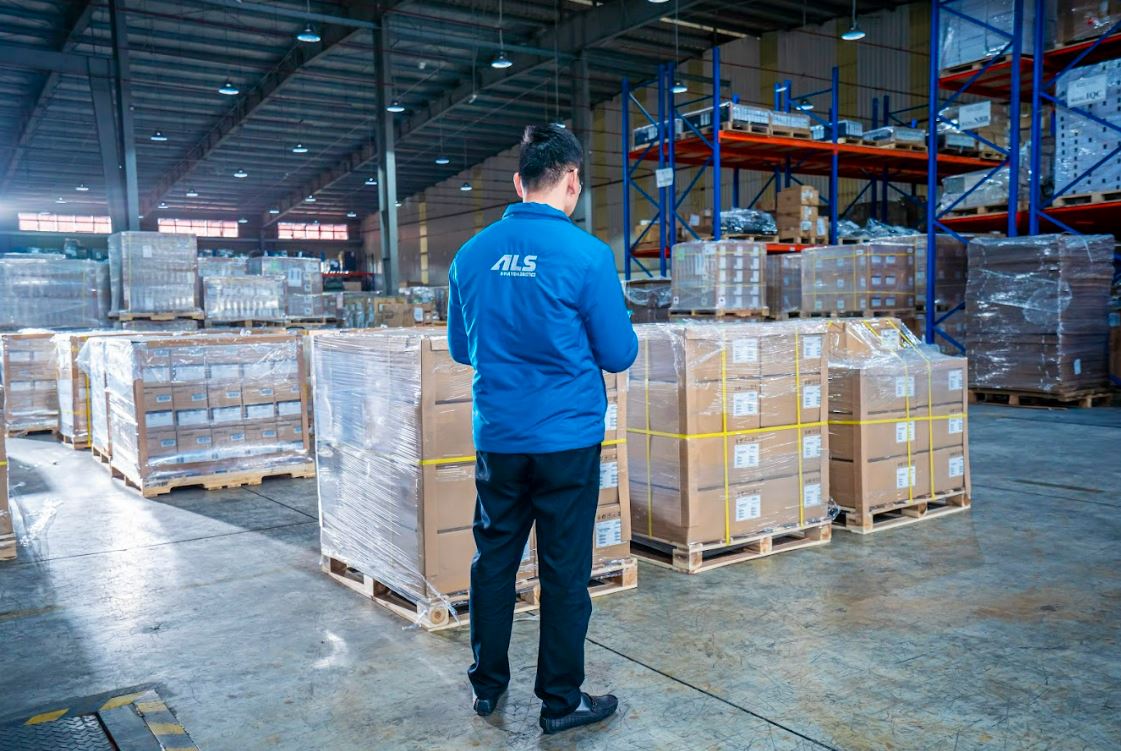 These characteristics of AFS warehouses that partially solve the congestion of overloading at airport cargo terminals, since the construction of these AFS warehouses in localities located far from the airport.
A similar model we can often see is CFS, but CFS is mainly for packing goods into containers and transporting them by road, rail or sea.
The role of AFS warehouse in import and export
Basically, packages from many different businesses are not of the same size, so when loading those packages on ULD, the size difference creates space on ULDs which leads to ULD is not fully utilized, wasting capacity of each flight, increasing costs and freight charges.
Therefore, the AFS warehouse will act as a place to gather goods from many different shippers, arrange and pack packages of different sizes onto the ULD to optimize the aircraft's carrying capacity. In addition, packing goods into a ULD also increases security and safety for air transport.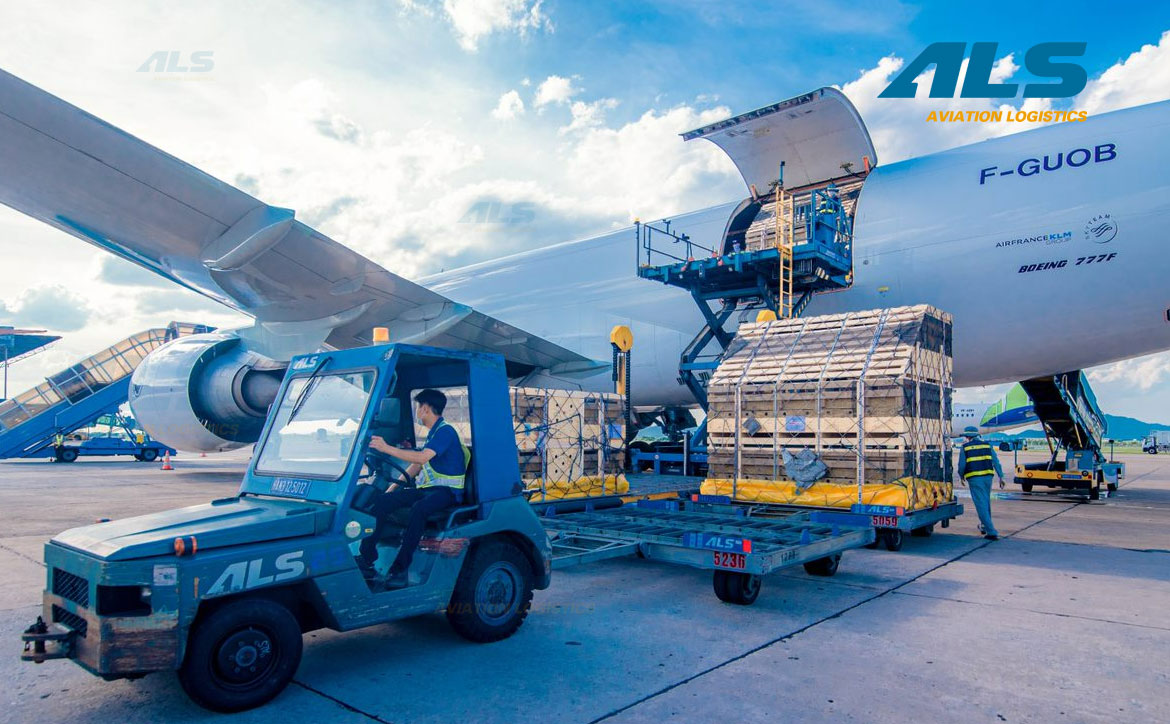 In the field of import / export, AFS warehouse has specific roles including:
For Export Goods: AFS warehouse acts as a cargo consolidation depot for goods transported by air. Goods from factories/industrial parks are moved to the AFS warehouse, consolidated here, and completed stages such as packing, measuring, weighing, labeling, etc. After that, the goods are transported to the Cargo Terminal at the airport, where the remaining procedures will be completed, and the goods are loaded onto the aircraft for export.
For imported goods: Goods from the airport are brought to AFS warehouse, after completing customs procedures, they will be transported to the factory/industrial park.
Benefits of AFS warehouse for businesses:
AFS warehouse helps to optimize the ability of businesses to move goods from factories and industrial parks when importing/exporting goods by air, since AFS warehouses are located in localities and shortened travel distances of the business.
During storage at the warehouse, AFS will simultaneously complete some procedures at the warehouse such as initializing VGM (Verified Gross Mass).
Customs supervision at the airport is processed quickly due to the shipment information being updated earlier by the synchronous information system of the logistics companies that providing AFS warehouse services.
Which unit provides AFS warehouse in Vietnam?
At present, the AFS warehouse model is newly formed in Vietnam and currently there are not many domestic enterprises providing this service, the company that has now deployed this model in the domestic market is ALS with its main advantages in providing air logistics services for domestic and international partners, ALS currently owns a modern and synchronous air logistics ecosystem including: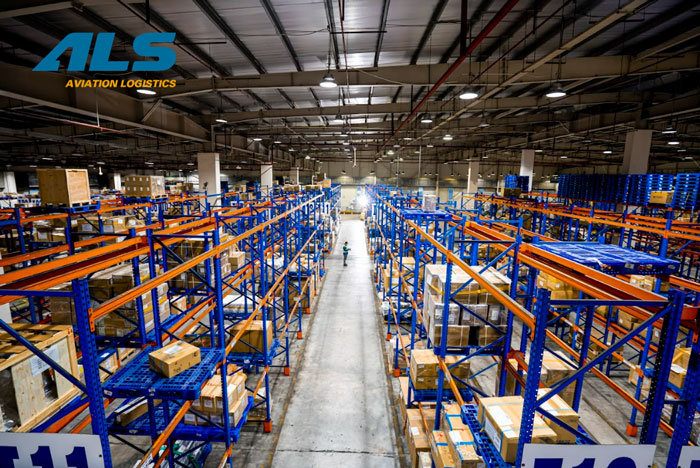 - ALS Cargo Terminal: Located at Noi Bai International Airport, the current total operating capacity of the terminal is 250.000 tons/year and partnered with many international airlines and forwarders such as: Korean Air, Japan Airlines, Emirates, China Southern, UPS, DHL, DB Schenker, Agility,…
- The system of AFS warehouses distributed in various regions of northern Vietnam, focusing on key industrial zones of the North such as: VSIP, Yen Phong 2 (Bac Ninh), ICD My Dinh, Gia Lam (Hanoi),…
- Transport services: Over 350 vehicles, diverse loads (from 1.25 to 15 tons), types of transport (normal transport, refrigerated transport)....
- Warehouse system is diversified from: bonded warehouse, cold storage, normal warehouse
- Other services: Customs services, logistics infrastructure services, on-demand as your request.