What is a customs supervision warehouse?
Differences between the a customs supervision warehouse and general warehouse
The information below will bring you some helpful answers to your questions:
I. What are supervision activities?
Customs supervision activities are conducted by customs authorities to maintain and confirm goods' condition and ensure the legal regulations in the storage, arrangement, goods delivery, export/import, and transit under customs management.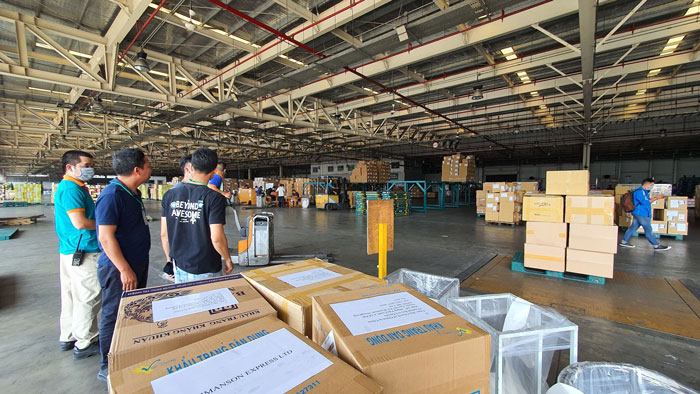 Subjects are under customs supervision including:
Import and export goods
(Multimodal) vehicles on export/ import/ transit
Goods, vehicles and equipment in the customs area
Goods awaiting customs clearance, goods transported under customs supervision
II. What is a customs supervision warehouse?
Basically, a customs supervision warehouse is a common warehouse with a customs agency supervising inside. Customs supervision warehouses are usually large-area warehouses, capable of containing a high volume of goods and often have import and export activities or warehouses designated by the customs authority where the customs department is located.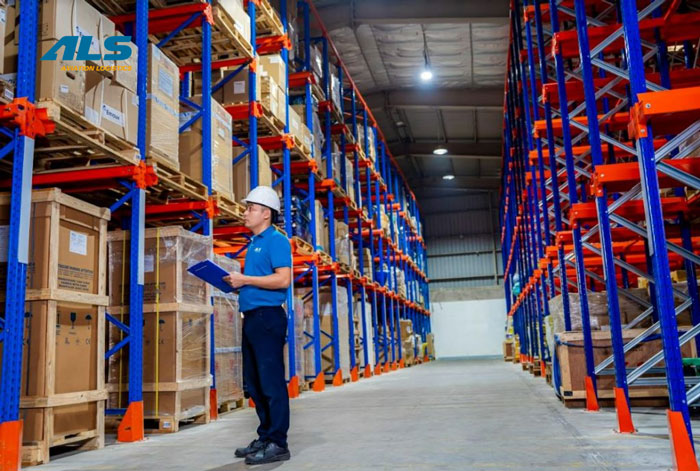 All goods, vehicles and equipment within the scope of customs operation will be strictly controlled. The import and export companies can process steps such as storing documents, packing, etc., at one location.
There are some types of customs supervision warehouses at ALS:
ALS cargo terminals
ALS off-airport cargo terminals
ALS bonded warehouses
ICD My Dinh warehouses
III. What are the parties' responsibilities at the customs supervision warehouse?
There are three subjects participating in activities inside a customs supervision warehouse: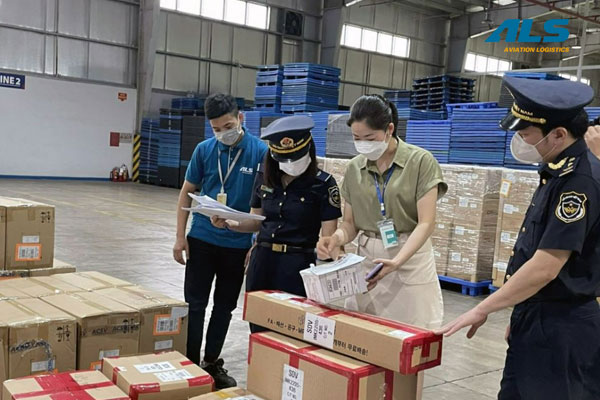 1. Warehouse owner
- The warehouse owner needs to set up a suitable working place with sufficient infrastructure and equipment for customs authority.
- The goods management system must connect to the customs IT system to control goods in and out.
- Documents and archives must be stored properly to provide to the customs office upon request.
- Support information and coordinate monitoring of goods in/out at the customs supervision warehouse area.
- Store and preserve goods under the supervision of customs authorities
- Only allow goods to be moved in/out with confirmation
- Implement decisions of customs authorities when handling infringing goods
2. Individuals/enterprises storing goods inside customs supervision warehouse
- Complying with the regulation of the customs agency.
- Ensuring the goods are in their original condition and customs seals
- Transporting goods according to the route and time set by customs
- Goods usage needs to be right for customs declaration purposes
- Vehicles should be suitable for supervision
- There must be full documents and evidence upon request
3. Customs authorities
- Carry out professional supervision
- Create favourable conditions for import/export/transit goods
- Use equipment to ensure customs supervision activities
- Guide to inspecting the customs regulations and customs supervision at the customs supervision warehouse
ALS hopes that the above article has helped readers understand more about what is a customs supervision warehouse. If you need more advice about this warehouse service, please contact ALS's expert team for the earliest support.