From recent report of Polaris Market Research, the global 4PL logistics market is expected to growth 7.1% of CAGR (Compound annual growth rate), increasing revenue from 49.84 billion USD in 2021 to 89.95 billion USD in 2030.
The report shows that the global 4PL logistics market is experiencing faster growth rate due to the increasing demand on the supply chain. The requirement for an efficient 4PL logistics and economic management system is also driving the market growth.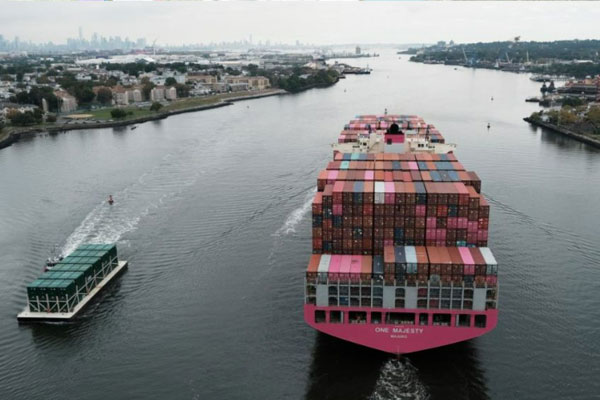 Besides, large e-commerce companies are also providing distribution services, which should boost their outsourcing demand. Furthermore, increasing research, product development, investment and technological enhancement activities are further supporting the growth of the global 4PL logistics market.
Logistics demand mainly comes from the manufacturing industry. In addition, businesses are actively innovating and improving operating models, which leading customers have more choices in finding the most optimal service provider.
Currently, 4th-party supply chains attract many different industries. The development of the electronics industry also fueled the growth. Consumer electronics manufacturers tend to invest more in fourth-party supply chains to provide door-to-door delivery to customers.
Based on the analysis of the global logistics market by Polaris Market Research, the integration model segment holds the largest market share. Base on end-users, the market is classified as: Aerospace and defense, automotive, consumer electronics, food and beverage, industrial, healthcare, retail... .Retail segment accounts for the largest share in 2021 and is expected to dominate the market in the period of 2022 - 2030.
Specifically, Asia-Pacific region holds the largest global logistics market share in 2021 that driven by e-commerce in Korea, India, Japan and China. Meanwhile, North America is expected to have a progressive growth rate in the following years as many logistics enterprises in this region gain notable development. Plus, the growing demand for logistics services from different manufacturers is estimated to create huge market growth opportunities.
Logistics 4PL (fourth party) is a logistics model in which an outsourced business organizes and manages the entire supply chain, logistics to the final destination. This is the most efficient form of outsourcing and has gained popularity over the past few years due to the expanded network and connectivity. This process involves evaluating, designing, building, running, and measuring resources for the customer.
4PL brings many advantages over 3PL, for example, 4PL provides better work results for medium and large enterprises. Logistics 4PL can manage all activities in the supply chain network, while 3PL only handles logistics activities. In addition, other advantages of fourth-party logistics services include great customer service, reduced overall operating costs, and greater flexibility.
Source: https://cafeland.vn/quy-hoach/bac-giang-quy-hoach-them-khu-cang-can-thuong-mai-logistics-gan-50ha-109785.html