The fee for loading and unloading goods that Vietnamese seaport enterprises get paid is only 1/3 of the cost that shipping lines collect from shippers - the lowest among Southeast Asian countries.
This information was shared by Mr. Le Quang Trung - Vice President of Vietnam Logistics Association (VLA) at the Passport Logistics conference in Ho Chi Minh City.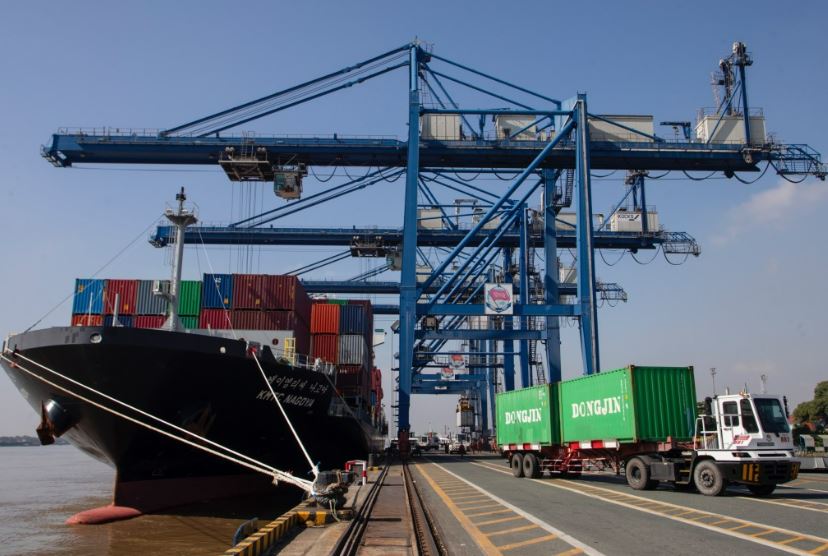 Mr. Trung cited that the surcharge for handling at the port, also known as the THC (terminal handling charge) is being collected by international shipping lines at the rate of $140 per 20-foot container. However, the shipping lines only pay Vietnamese seaport enterprises for which directly lifting and lowering containers about 52 USD, accounting for 37% of the cost of the total amount they have collected from shippers. This rate is relatively low in in Southeast Asia, as port businesses in Cambodia are paid up to 90 USD, Singapore is 115 USD per container.
"This is really a disadvantage for Vietnamese businesses because they have had to invest hundreds of millions of dollars in wharfs, but their gains are too low. Therefore, the Government is studying to raise the floor fees at Vietnamese seaports ", Mr. Trung said.
In addition to the loss of container lifting fees, Mr. Trung said that the long customs clearance time is also causing difficulties for logistics businesses. In particular, complicated domestic port transfer procedures are time consuming and costly for businesses.
Sharing the same view, Mr. Nguyen Ngoc Thuyen, representative of the Global Supply Chain Passport (WLP) organization, said that customs clearance time at Vietnam's seaports is sluggish, taking an average of 52 hours.
Source: https://vnexpress.net/phi-xep-do-hang-hoa-tai-cang-viet-nam-thap-nhat-dong-nam-a-4576342.html