In the context of green growth, circular economy is becoming a global trend and is required as a positive solution to reduce emissions, improve competitiveness, and aim to be carbon neutral and sustainable development, Vietnam needs to pay attention to the "greenness" of the production chain.
Since the beginning of 2023, when exporting goods to markets that have signed the Free Trade Agreement between Vietnam and the European Union (EVFTA Agreement), Vietnamese enterprises no longer apply generalized scheme of preferences (GSP) but must apply the preferential tariff regime according to the commitments of the EVFTA Agreement. Vietnam also enters the fifth year of implementation of the Comprehensive and Progressive Agreement for Trans-Pacific Partnership (CPTPP) with higher requirements on "green" standards for products and goods when exporting to the markets in CPTPP.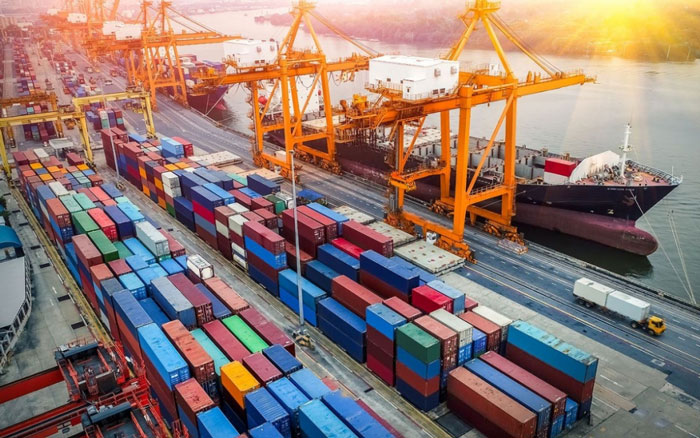 The implementation of FTAs is the implementation of commitments, with the focus on the elimination and reduction of import tariffs on goods according to the road map. That is to say, when negotiating and signing a certain FTA, negotiators are based on the qualifications and capacity of their countries to ensure that businesses and the economy can meet that "roadmap". Furthermore, the roadmap is often set in certain time periods, with increasingly strict requirements.
For example, the elimination of import tax (to 0%) in the CPTPP Agreement is mostly a 3-7 year roadmap (in few cases, the roadmap can be more than 10 years and there are fewer tariff lines that are in import tax elimination process lasting more than 20 years). When Vietnam joins the FTA playground, it comes to both sides to have more market opportunities and to affirm its compliance with the vital competition in the inevitable existence of an "open" economy.
Mr. Tran Thanh Hai - Deputy Director of the Import-Export Department, Ministry of Industry and Trade said: "The competition for us to boost exports is actually a constant competition to be able to innovate and improve quality as well as meet the needs of consumers".
However, a business community with more than 96% being small and medium-sized enterprises, limited potential, in order to promote technological innovation and invest in production that meet with the standards of high value market can be more challenging.
At the trade promotion conference with the overseas Vietnamese Trade Office system, Vietnam Trade Counselor Mrs.Nguyen Thi Hoang Thuy - in charge of the Vietnam Trade Office in Sweden (concurrently Denmark, Finland, Iceland, Norway, Latvia) noted that the Nordic countries are particularly interested in issues of climate change and environmental protection. In the 2023 budget estimates of these countries, a part of it aims for green investment activities and support for environmental protection.
This will continue to influence Nordic consumption behaviors – with the trend towards using recycled, eco-friendly products, which continuing to be popular in Northern Europe.
Mrs. Thuy emphasized the "European Green Agreement", with a series of strategies launched aimed at "making the EU climate neutral by 2050". Vietnamese enterprises need to understand the regulations as well as market trends to ensure the requirements when they want to export to these markets.
"The farm-to-fork strategy, which is one of the most important goals, is to reduce 50% of pesticide usage by 2030. As a result, suppliers and farmers will have to look for modern alternatives other than traditional pest control. Farmers may also have to adjust their farming practices to meet the new regulations. This is the reason why the EU regularly issues reviews on exceeding the threshold of banned substances," said Ms. Nguyen Thi Hoang Thuy.
As a key export industry of Vietnam, when participating in the global supply chain, the Vietnamese leather and footwear determines to comply and meets the high standards of new generation FTAs such as CPTPP and EVFTA, which bring both challenges and opportunities for Vietnamese businesses and workers.
Ms. Phan Thi Thanh Xuan - Vice President and General Secretary of the Vietnam Leather - Footwear - Handbag Association stated the fact: "The requirements, especially green production for supply chains are posing challenges,
Firstly, on the EU side, we see that the laws related to the compliance of safety goods standards when export to the EU market is updated every year. Secondly, the German market will soon introduce a new law on increasing consultation in the supply chain for third parties, this is also one of the conditions that businesses must comply with. If we do not respond timely, we will fail when exporting to this market".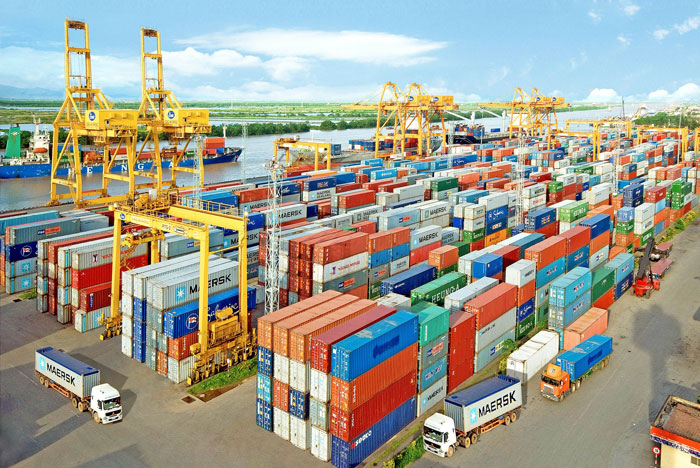 From the actual activities of enterprises exporting organic food (which are foods produced and processed without using chemicals such as chemical fertilizers, preservatives, pesticides, growth hormones, antibiotics, biological or genetically modified organisms, etc.).
Vietnam's import-export strategy to 2030 sets the target of sustainable export growth with an average export growth rate of 6-7% per year in the period 2021 – 2030. Particularly, in 2023, the Ministry of Industry and Trade set a target of export growth of about 6% compared to 2022. Many people think this is a "modest" goal, but state management agencies insist that it is "not easy to achieve" ".
In addition to the difficulties and challenges of the global economic downturn, inflation leading to limit spending on non-essential goods and other elements, there is also an urge to ensure meeting standards of the markets and consumers' awareness are increasingly the importance of environmental protection, green and sustainable development.
Source: https://vov.vn/kinh-te/xuat-khau-2023-va-nhung-doi-hoi-cao-tu-cac-fta-the-he-moi-post999484.vov