UPS is preparing to leverage a new weapon in the quest to draw in more customers.
According to CEO Carol Tomé, 'dynamic pricing' will make a difference for shippers, and it will be unleashed once the looming contract negotiations with the Teamsters union are complete.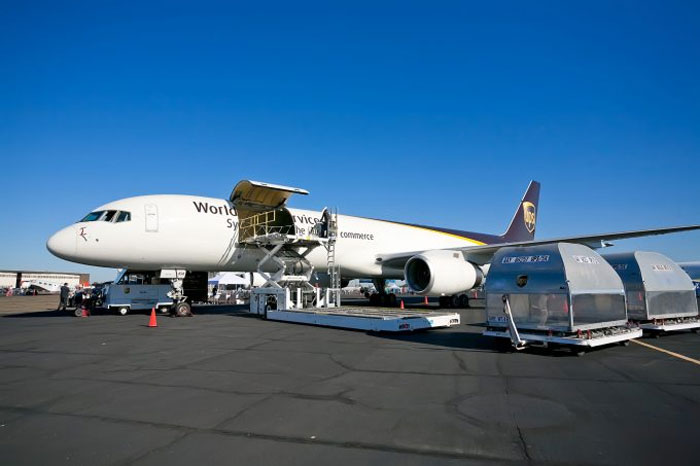 In the earnings call on first-quarter results, Ms Tomé acknowledged that the integrator was "inevitably" seeing some customers shift volume to competitors, due to uncertainty over the contract negotiations, but she vowed UPS would win this business back, and gain new clients, with the new tool.
"We're going to go hard at it once we have that handshake deal, and we're going to go at it in a way we've never done before, because we'll be using our dynamic pricing model," she said.
"This is a very different way to go to market, because we're creating value propositions for our customers that we haven't done before, using the architecture of tomorrow's pricing model we've created, which creates modifiers to base price. It's a win for our customers and a win for UPS," she added.
Dynamic pricing is moving towards the surface in the parcel sector. The large integrators still set their annual base rates in the autumn to kick in at the start of the new year, but other price elements are more fluid, making the mechanism less static than it traditionally was.
John Haber, chief strategy officer of Transportation Insight, said: "They [FedEx/UPS] have been doing dynamic pricing for a while, with peak season surcharges and fuel surcharges."
Last year FedEx announced post-Covid volume surcharges on peak season shipments for traffic in excess of contracted volume levels. These surcharges varied for different periods of the season.
At the same time, the integrators extended the overall duration of peak season: UPS dropped 'peak season' as a term and replaced it with a 'volume charges' label.
The tactics clearly yielded results for the carriers. FedEx generated about $150m in profit from peak season home delivery fees, using dynamic pricing.
For the carriers, the benefits of dynamic pricing are evident. They can adjust prices in line with capacity utilisation. For the customers, it's a bit more difficult to gage the gains from this mechanism, as it is unclear how it is playing out.
Mr Haber said he would like to get more information on UPS's plans for the use of dynamic pricing. He added: "There are different ways to do it. To what extent are they going to do it? Is it going to be applied on certain lanes or, perhaps, for certain sizes of contracts?"
Last summer FedEx chief customer officer Brie Carere told investors it intended to ramp up dynamic pricing capabilities, but did not disclose any details, merely pointed out some obvious possibilities, like day-of-the-week pricing or customisation in certain hotspots.
One thing that is clear is the growing role of technology in the process. Ms Tomé identified advanced analytics as a key building block towards the evolution of dynamic pricing.
Mr Haber noted that UPS had been deploying technology that enables its sales people to create pricing in front of customers. He wondered: "Is that dynamic pricing, or are we talking pricing that's going to flex all the time?"
A certain level of sophistication is certainly necessary to ensure the technology does not simply allocate the best prices and all the capacity to large shippers with the muscle. After all, both FedEx and UPS have focused heavily on building their SMB clientele, who tend to generate juicier margins, so the software has to account for this to maintain the right balance of capacity utilisation and yield management.
"We're talking millions of packages. Administering that is different from truckload," said Mr Haber.
Source: https://theloadstar.com/ups-readies-to-launch-dynamic-pricing-pitch-for-shippers/