ALS Warehouse Services Co. Ltd (ALSW) – One of subsidiary of Aviation Logistics Corporation (ALS) progressed partnership signing ceremony with DHL Express Vietnam in establishing Customs operations center in ALS's International express handling customs service complex in Noi Bai.
The center will further increase DHL Express's operational capacity in both speed and size by developing and applying sustainable technological advances. In the future, the center will able to meet with high standard logistics service demands for generalize, industrial and e-commerce goods.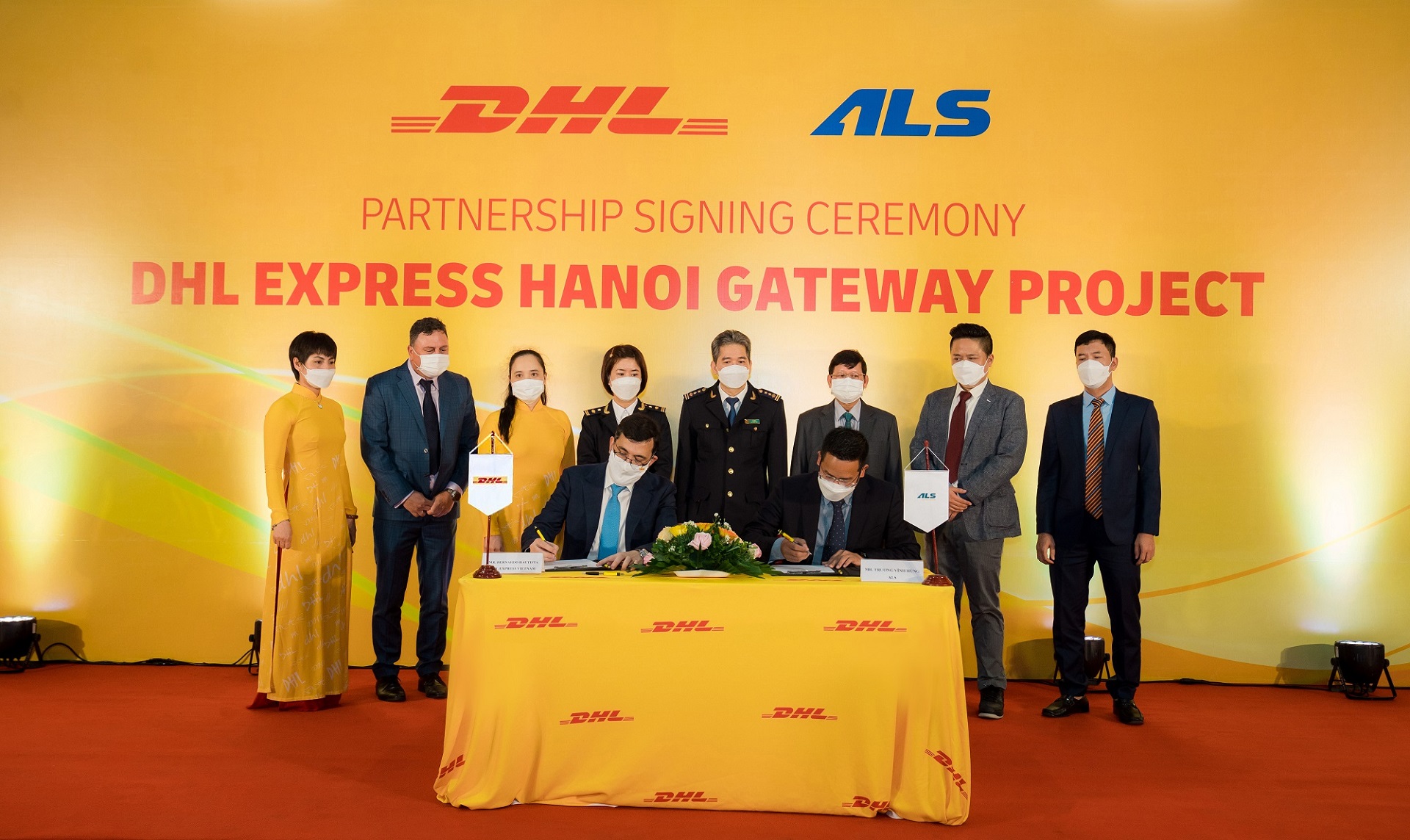 The representatives of DHL Vietnam and ALSW at signing ceremony, including:
Mr Bernardo Bautista – CEO and National director of DHL Express Vietnam
Mr Phung Tien Toan – Chairman of Aviation Logistics Corporation (ALS)
Mr Truong Vinh Hung – CEO of Aviation Logistics Corporation (ALS)
Representatives of Customs department and guests
Mr Phung Tien Toan – Chairman of ALS shared: "The ceremony marked the milestone in stable partnership of ALS and DHL for more than 15 years. Both firms have always cooperated, established and contributed to common development of cargo services supply chain. ALS Express handling center in Noi Bai in the coming time will continue develop in size and depth to effectively meet with demands from partners, holding leading position in logistics operations for Express deliveries and international E-commerce in North Vietnam".
ALS's renowned as the leading supplier in aviation logistics, the company owned extended infrastructure network and self-contained chain services from Cargo terminal, Off-airport cargo terminal to transportation, warehouse and yard services. For over 15 years operating in the field, ALS's services have been affirmed by logistics partners included top international enterprises in Vietnam.
From DHL Express' customs services center, ALS's leading position in providing efficient Aviation logistics services from enterprises in postal, e-commerce services, international trading businesses, etc.